From Hondas to Ferraris, we do it all and are certified! Don't let anyone else touch your car!
Nilu I.
2/8/2021
I got my car tinted today and it turned out perfect! Sarkis was easy to work with and walked me through all the options. The tint is looks beautiful and makes my car look so much better now. The entire process including windshield was done in a couple of hours. Highly recommend these guys!!!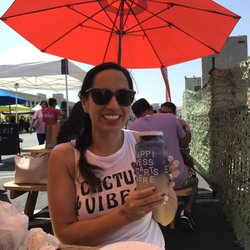 Lindsay D.
2/28/2021
Great service. Called on Friday to get tiny was able to bring in my new Lexus same day and have it back in a few hours. Came out great love how my car looks. No rolling down windows for 3 days so the tiny can dry. They also offer lifetime warranty no bubbling etc.
Eric L.
8/16/2020
Awesome service, communication and results. Best tint job in Rancho Cucamonga. Thank you Alex and staff. I'm super happy with the results.
Rafael C.
03/2021
I found this place via Google. The reviews here are all true: great work and good quality tint. After now lowering the windows after the 3 day period, I was amazed of the line cutting work they did. Don't get me wrong, this is my 4th car getting tinted and I've always had to go to a new shop for tint because of the low quality work and they never honored their warranty. Overall I'll be making AccuTint my only tint shop. I am really pleased with their quality of work and customer service 💯 They even waited for my to finish eating my tacos before going to pick up my car a bit after closing time. Thank you!
J L
02/2021
Really nice and professional shop....really good prices....and the film is really good quality .... looks Amazing ! Won't regret coming here
Marz 8228
2020
Great job on my son's jetta, 👍