From Hondas to Ferraris, we do it all and are certified! Don't let anyone else touch your car!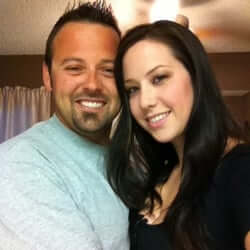 Tyson O.
6./2/2022
This is like my 4th car i've had tinted by this family! No BS and straight to the point! Car is done and clean within a few hours.

Lindsay D.
2/28/2021
AccuTint tinted my '22 BMW 840. They did an awesome job. I was a little confused which tint to get and they showed me some cars they were working on so i could get an idea of how the tint actually looked. The results were great!
Eric L.
8/16/2020
Awesome service, communication and results. Best tint job in Rancho Cucamonga. Thank you Alex and staff. I'm super happy with the results.
Rafael C.
03/2021
I found this place via Google. The reviews here are all true: great work and good quality tint. After now lowering the windows after the 3 day period, I was amazed of the line cutting work they did. Don't get me wrong, this is my 4th car getting tinted and I've always had to go to a new shop for tint because of the low quality work and they never honored their warranty. Overall I'll be making AccuTint my only tint shop. I am really pleased with their quality of work and customer service 💯 They even waited for my to finish eating my tacos before going to pick up my car a bit after closing time. Thank you!
J L
02/2021
Really nice and professional shop....really good prices....and the film is really good quality .... looks Amazing ! Won't regret coming here

Sachi A.
2/1/2022
Great job matching the stock tint from the dealership. Did both our new truck and SUV. Great value and done FAST!